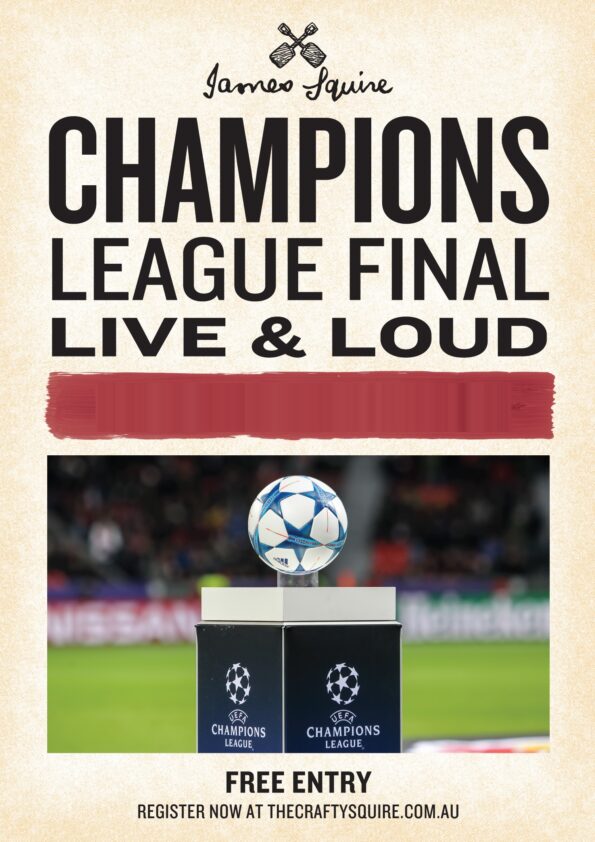 Champions League Final
Sunday 29th May, 5am
Catch all the action from the Champions League Final LIVE & LOUD over 24 screens at Crafty!
Liverpool V Real Madrid
Sunday 29th May, 2022
5am kick off
Entry is free, and we're open all night leading up to the game. No bookings available for this one, team! Get in early to secure your spot!