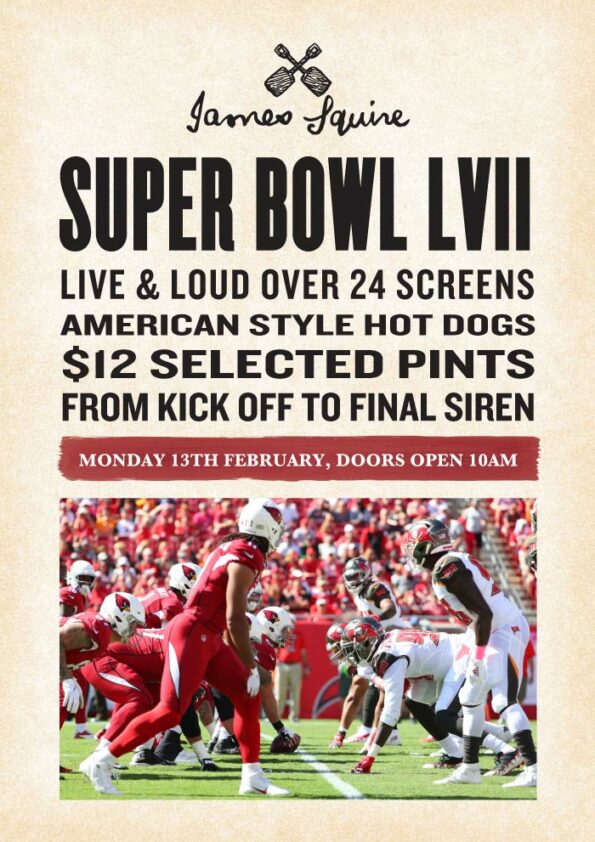 SUPER BOWL
Monday 13th February
Round up the crew and add another day to your weekend – we're bringing you the Super Bowl LVII live.
On Monday 13th February, catch all the action live & loud at Crafty Squire.
All your game fuel needs will be sorted with American style Hotdogs & $12 selected pints on offer from kick off to final siren.
Doors open at 10 am so you can secure your spot in the end zone.
Free entry & groups welcome